St. Louis Storm Damage Insurance Claims
When
disaster strikes
in the St. Louis area, KMI Construction restoration experts provide prompt inspections and repairs to your home or business.
Insurance companies appreciate the professional perspective KMI brings to restorations as a result of storm damage, water damage, fire damage, you name it.  We are fair, honest, and do not pull any punches when it comes to evaluating damage and the likely costs to complete a quality restoration.
Homeowners love KMI because we do more than just look…We look under the hood, too.  We understand the impact to underlying structures to your home or business.  If you have hail, it could just be a repair or it could necessitate an entire new roof.  Adjusters depend on KMI expertise, Both commercial and residential.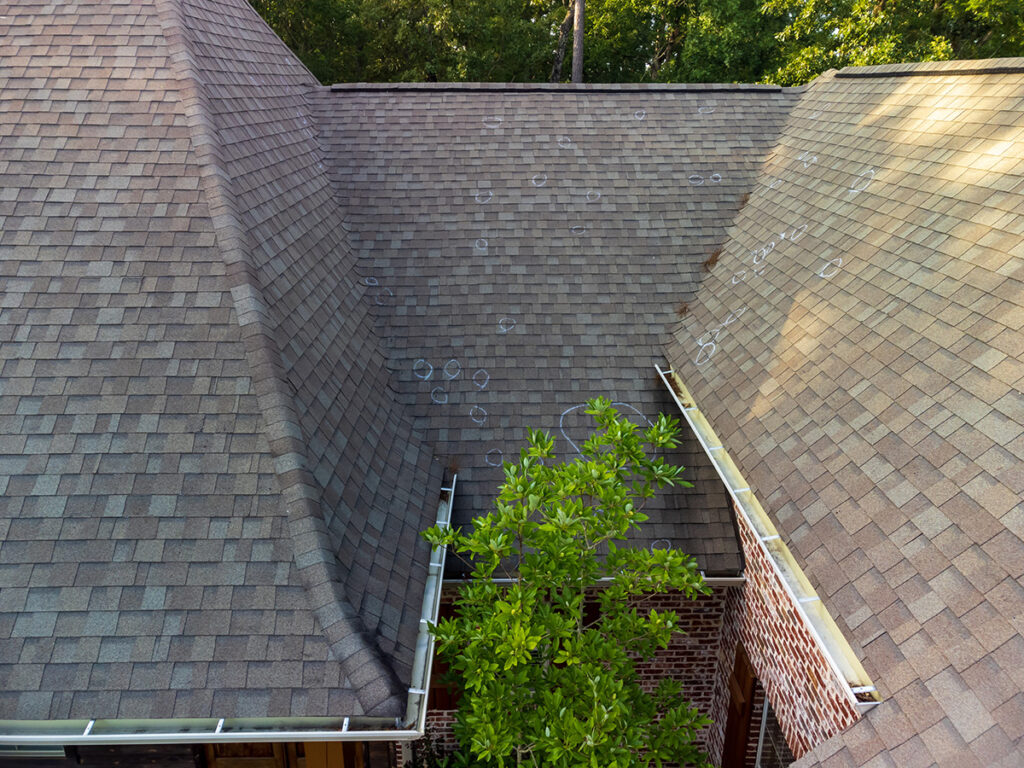 KMI Works Closely With Most Insurance Companies
St. Louis Restoration Specialists
So when disaster strikes, the first thing to do is call KMI 314.739.3434.  We can tarp roofs,  shore up entrances or cover broken windows to make sure your home or business suffers less, stays safes.  Then, working with your insurance company, KMI will put a plan of action together to make sure you are quickly moving towards your restoration needs.
Storm & Hail Damage
High winds and hail can wreak havoc on your roof, siding, gutters and more. Hail damage on roofs is not always easily detected, but it can have lasting effects that could lead to water leaks. Hail can crack the matting of the shingles, while winds can break the tar seal, pull shingles through the nails, crease shingles and even tear off the shingles all together! A KMI Storm Damage Expert will complete a thorough inspection and take photos of any damage, so together you can decide your plan of action.
Fire Damage
When a fire takes over your home or business, it can be devastating. KMI is here to help you through this emotional process. When you are ready, please contact the insurance specialists of KMI to help you determine the extent of the damage and make a plan to rebuild. Unfortunately, KMI is not able to assist with smoke-only damage situations.
Water & Flood Damage
Water damage can happen at any time, whether it's inside the home from a busted pipe or overflowing the tub or sink or from outside the home during a natural disaster. KMI insurance specialists are able to help you come up with a game plan when disaster strikes. KMI can tear out and rebuild using XMICROBE technology to protect your property and possessions from mold.